Adult Ballet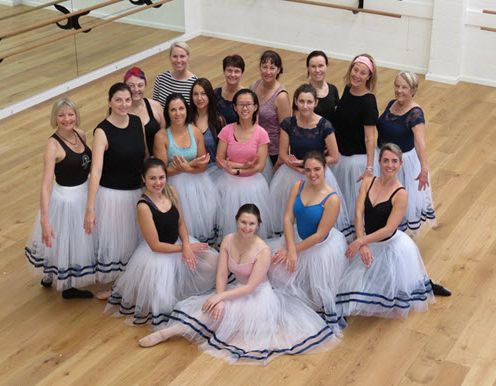 You can start late in life, look different, be uncertain and still succeed"
(Misty Copeland, American Ballet Theatre)
Everyone can be a ballerina. Our adult ballet classes are filled with dancers of all ages and abilities who want to have fun and be challenged. We have a number of different ballet classes during the week to suit all levels.
Ballet classes at Dance First are 60 minutes long and start with a warm up at the ballet barre. Great for toning the body, the exercises will also challenge your mind as you learn the different combinations.
You can wear comfortable gym type gear, or you can wear ballet clothing (leotard, tights and skirt). A pair of ballet shoes is recommended.