Child Musical Theatre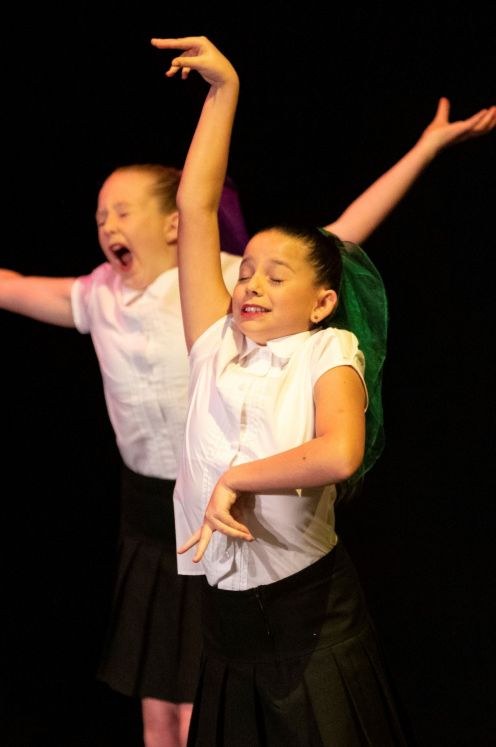 It makes me feel like nothing else matters and I'm dancing in the clouds. I feel really happy and get lost in another world."
(Amber - 10 years old)
Our musical theatre classes give your dancer the opportunity to really bring their personality to the forefront of class.
Classes are full of fun, high energy movement and age appropriate music. Through skillfully choreographed routines budding young actors who want a taste of singing and dancing on stage get firsthand experience into the colourful world of Broadway.
Each class focuses on technique, the use of correct dance and stage terminology, as well as allowing time for each dancer to record their lesson in workbooks to consolidate learning. This makes certain that your dancer gains strong foundation skills across this genre.
We pride ourselves on ensuring that each of our dancers feel valued and part of a close-knit team working together in a supportive environment.
Jazz shoes are recommended for this class.