UPDATE: We have raised another $1500 for the Ukraine organisation Voices of Children * New total raised $2726 *
Thank you Dance First and local community for purchasing costumes, for making donations and for supporting this vital organisation.
Yesterday I received a message from Voices of Children thanking us for our support.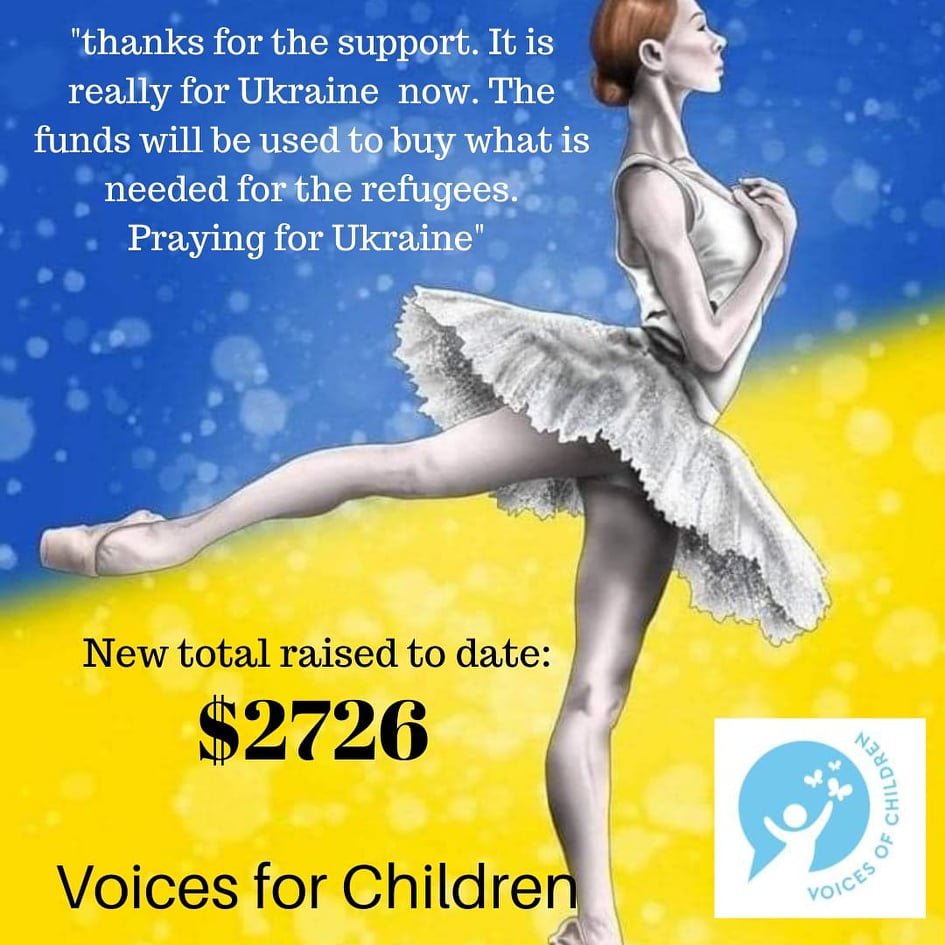 On 3 March, I put the call out to the Dance First community to help the children of Ukraine. In less than 24 hours we raised $1137 NZ Dollars and still counting. The first payment has been made to Voices of Children, an exceptional organisation. If we all do a little bit then hopefully we can bring some relief and some hope to the most vulnerable.
Kia Kaha Ukraine.